2021 Chevrolet Colorado Extended Cab Pictures and Videos
---
+ 2
PICTURES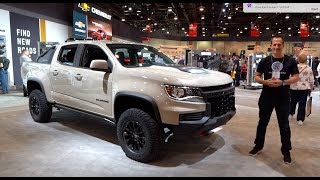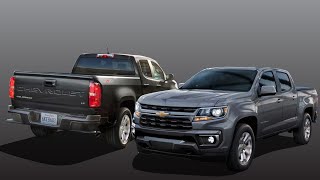 POPULAR TAGS
cheap work
work truck
pickup
silverado
compromise
budget
chevys
engine
visibility
dashboard
backup
camera
parking
keyless
control
interface
nothing
feature
position
mannerism
2021 Chevrolet Colorado Design Reviews
---
8
User Overall Rating
Posted On: April 1, 2021
The monsterous on road car
Pros -

1-Simple user interface 2- Great traction control 3-Jet black seating
Cons -

1-Hard breaking
The simple user interface is great especially for my parents , the climate control and the heated seatings and steering are great features making our chevy comfortable. The colarado has one of the best traction control in this segment car. Costed me $35000. Love the jet black seating. One of the best looking in the segment. Good features. Great reliability.
---
9
User Overall Rating
Posted On: April 1, 2021
The offroader
Pros -

1-Balanced handling 2-Masculine design 3-Keyless entry
Cons -

1-less cabin in storage
Keyless entry is a great modern touch added to the chevy having power mirrors and seats are great add ons. The drive is great , it feel in control and can handle it on road as well as off road. $28000 one of the best affordable trucks. The interiors are great but there is less leg room and limited cabin space. Rugged and tough looking chevy. Great features. Good reliability.
---
7
User Overall Rating
Posted On: April 1, 2021
The car for family and work use
Pros -

1-Good stability 2-Great offroading capability 3-Back up camera
Cons -

1-No keyless entry
Has a great backup camera feature which helps at parking and reversing on hills. The work truck has high stability which helps a lot in offroading , its a great offroader . $26000 great deal. Great seating but less leg room for my height. Masculine style and design. The traction control and braking system provide good safety standards. Great maintenance pricing.