2021 Cadillac CT5 Pricing and Features
7.5/10
The 2021 Cadillac CT5 Sedan is also supposed to have the same three trims: Luxury, Premium Luxury, and Sport. The cost has not been determined yet but is expected to slightly increase from what we have now, i.e, starting from $37,890 and going up to $45,290. Moreover, the features are also not yet disclosed and hence the same will be continued as in the 2020 model for now.
| Trim | Luxury | Premium Luxury | Sport |
| --- | --- | --- | --- |
| MSRP (RWD) | $37,890 | $41,690 | $42,690 |
| MSRP (AWD) | $40,490 | $44,720 | $45,290 |
| Key Features | Auto on/off LED headlights and taillights and Rainsense automatic wipers | In addition to or replaces the features in Luxury trim- | In addition to or replaces the features in Luxury and Premium Luxury trims- |
| | Dual-zone automatic climate control | Inside rearview auto-dimming mirror | Upper and lower active aero shutters |
| | 4-way power leatherette seating surfaces with manual tilt and telescopic steering column with paddle shifters | 8-way power front driver and passenger with memory function and assist handles | Alloy sports pedals and ambient interior lighting |
| | Dual-digital driver information display with 9-speaker audio system | Available 8-inch Color Driver Information center | Standard rear vision camera with an available heads-up display and surround view |
| | SiriusXM HD Radio, Bluetooth, USB ports and available Wireless Charging | Available Bose Performance Series 15-speaker audio system | Teen Driver and Tire Pressure Monitoring System |
| | Automatic Emergency Braking, Forward Collision Alert and Front Pedestrian Braking | Lane Change Alert with Side Blind Zone Alert and Rear Cross Traffic Alert with Park Assist | |
The Luxury trim priced $37,890 comes with plenty of safety and infotainment and interior features with good quality. Moreover, an AWD model only costs $40,490.
The Premium Luxury trim, unlike the base trim, is made more comfortable and convenient. Although, it might cost a little more over $41,690 for a fully equipped CT5 Sedan whereas the AWD costs $44,720.
Sport trim starting at $42,690 for an FWD and $45,290 is worth buying because of its active aerodynamics whereas interiors contain sporty alloy pedals and ambient interior lighting as standard.
2021 Cadillac CT5 Maintenance, Reliability and Warranty
Cadillac has always outperformed its rivals in terms of reliability and offers a tenacious warranty that attracts most of its attention. Although, the ownership costs remain unknown even for the 2020 model. However, looking at the past, the 2021 CT5 would not be a bad choice in this particular section.
Reliability and Ownership Cost
Since the 2021 model is unavailable, the 2020 CT5 Sedan will be considered. As for the JD Power reports, the CT5 Sedan for 2020 is not yet rated but there are talks-in-the-air about JD Power in its initial quality study admitting that the CT5 has been given the top spot in its segment. Moreover, reading the customer reviews, it might not be as powerful as its competitors but surely satisfies the needs and necessities that a common mid-size luxury sedan should provide.
Ownership cost for a Cadillac is generally not very expensive but since there is not enough data to concretize any of its recent models and remains undetermined. However, it would cost around the same as it costs for the older models.
While the Cadillac CT5 is quite a luxurious car to drive it is not quite known for its reliability aspect.
JD Power ranks the car manufacturer even lower than Audi and Alfa Romeo and the Cadillac CT5 is a new sedan so a lot cannot be said about its reliability. The Cadillac CT5 is not cheap to maintain. Cadillac's reliability track record is not the best but as long as the executive sedan is covered under warranty, it won't burn a hole in the pocket. Cadillac is behind brands such as Acura and Alfa Romeo which is quite disappointing. This shows that Cadillac has failed to keep up with its reliability factor over the years but we still cannot tag the CT5 as an unreliable automobile.
| Category | Year 1 | Year 2 | Year 3 | Year 4 | Year 5 | Total |
| --- | --- | --- | --- | --- | --- | --- |
| Insurance | $1,431 | $1,481 | $1,533 | $1,587 | $1,642 | $7,674 |
| Maintenance | $703 | $1,122 | $991 | $3,036 | $2,440 | $8,292 |
| Repairs | $0 | $0 | $0 | $874 | $1,342 | $2,216 |
| Taxes & Fees | $3,745 | $579 | $443 | $239 | $239 | $5,245 |
| Financing | $2,641 | $2,123 | $1,573 | $983 | $356 | $7,676 |
| Depreciation | $15,759 | $3,519 | $2,877 | $3,223 | $2,817 | $28,195 |
| Fuel | $1,906 | $1,963 | $2,022 | $2,083 | $2,146 | $10,120 |
| Real Cost to Own | $26,185 | $10,787 | $9,439 | $12,025 | $10,982 | $69,479 |
In terms of the ownership costs, on an average, you will have to shell out nearly $69,679 in 5 years when you buy a brand new Cadillac CT5 Sedan. This is lower than its German counterparts but slightly higher than its Japanese and Korean rivals.
Warranty
The amount and period of warranty offered by Cadillac are like none other when compared to its rivals which are the reason why it is still a seasoned brand in the country. This has also been one of the major reasons that the public shifted to Caddy's in recent years, besides its refinement in styling. The CT5 is backed with many surreal warranties like 24-months/unlimited miles Limited Parts Warranty and Limited Lifetime Parts Warranty which protects it from top to bottom, front to rear, and side to side as well.
| Criteria | Period |
| --- | --- |
| Bumper-to-Bumper Limited Warranty | 4-years/50,000 miles; whichever occurs first |
| Powertrain Limited Warranty | 6-years/70,000 miles; whichever occurs first |
| Parts Warranty | 12-months/unlimited miles |
| Cadillac Optional Extended Limited Warranty | 6-years/70,000 miles; whichever occurs first |
Miles Per Dollar
The Cadillac CT5 Sedan is capable of doing around 6.7 miles for every dollar you spend on it. This is not very expensive but not very cheap as well especially if you compare it to some of its European rivals.
2021 Cadillac CT5 Buying Advice
We recommend buying the Premium Luxury AWD trim for those who are looking ahead for the CT5 Sedan as it is equipped with plenty of infotainment and interior features and is worthy to have the level of comfort provided. Moreover, it has fewer optional features as most of them are standard.
For those who need a little more sportiness, the Sport AWD trim is an option that costs only $500 more than the Premium Luxury but also has fewer standard features and more optional which might lead to investing too much while there are better choices in the competition.
Is it any good to buy a used CT5 Sedan?
The 2021 CT5 Sedan is almost the same as in 2020 but is rumored to get an upgraded infotainment system. However, the idea of owning an old CT5 is not bad as it is still a good luxury sedan to own but why go for something that could be out-dated? Instead, a little patience would help until it is officially announced to the public as it could be way better than what is expected with upgraded features, interiors, and maybe even the styling.
2021 Cadillac CT5 Engine and Performance
8.5/10
It is not yet informed by the company about any changes in the powertrain. In that case, a 2.0L Twin-Scroll Turbo In-line 4 Turbocharged engine is standard with an optional 3.0L Twin-Turbo V6 engine with 237 HP and 258 lb-ft, and 335 HP and 405 lb-ft of power and torque for respective engines. Though all the trims are combined with an advanced 10-speed automatic transmission and comes with a front-wheel-drive as standard which performs decently whereas optional all-wheel-drive power the wheels adequately.
While the engine is quite capable of offering a sporty character to the car, its dynamics let it down. The ample torque available lower down the rev band makes it easy to drive the CT5 around in city traffic. While the transmission is not the best it offers a comfortable drive around town. The V-6 does not sound refined but does offer quite a lot of grunt for anything you throw at it. However, it is meant more for cruising rather than taking on any track.
| Model | Cadillac CT5 Premium Luxury | Kia Stinger | Volvo S60 Inscription | Lexus ES 350 Luxury |
| --- | --- | --- | --- | --- |
| MSRP | $41,690/$46,540 | $39,500/$41,700(AWD) | $42,900/$47,400(AWD) | $42,755 |
| Engine | 2.0L Twin- Scroll Turbo In-line 4 cylinders/ 3.0L Twin-Turbo V6 | 2.0L Twin-Scroll Turbo In-Line 4 cylinders/ 3.3L Twin-Turbo V6 | 2.0L Turbo Gas In-Line 4 cylinders | 3.5L V6 |
| Drivetrain | RWD/AWD (MSRP+$3000) | RWD/AWD | FWD/AWD | FWD |
| Transmission | 10-speed Automatic | 8-speed Automatic | 8-speed Automatic | 8-speed Automatic |
| Power (HP@RPM) | 237@5000/335@5400 | 255@6200/365@6400 | 250@5500/316@5700 | 302@6600* |
| Torque (lb-ft@RPM) | 258@4000/405@4400 | 260@4000/376@4500 | 258@1500/295@2200 | 267@4700 |
*unofficial data
The CT5 Sedan is not as powerful as the latest Stinger as both of its engines are more powerful than the Cadillac's, however, Kia does not offer the flexibility of having another engine option like the CT5 Sedan. Meanwhile, the S60 has a good 2.0L engine but gets overpowered by Cadillac's 3.0L and Lexus ES has a completely different configuration but gets a poorer V6 than its rivals.
Acceleration and Braking Performance
The acceleration times for the 2020 Cadillac CT5 are very justified for a mid-size luxury sedan, with its standard 2.0L engine making the sedan go from 0-60 MPH in 6.6 seconds whereas the 3.0L boasts a quick 4.9 seconds. On the other side, the braking distance of just 161 feet for a car of around 3500 lbs of curb weight is impressive.
The same numbers are expected from the 2021 model as nothing is yet announced officially.
| Model | Cadillac CT5 Premium Luxury* | Kia Stinger GT* | Volvo S60 Inscription* | Lexus ES 350 Luxury* |
| --- | --- | --- | --- | --- |
| 0-60 MPH (seconds) | 4.9 | 4.7 | 5.3 | 6.6 |
| Quarter-mile (seconds) | 15.3 | 13.6 | 14.3 | 14.6 |
| Top Speed | 155 | 167 | 155 | 131 |
| 60-0 MPH (feet) | 161 | 158 | 127 | 110 |
*unofficial data exists
The Stinger bags first place here as well with some impressive timings, however, Volvo's S60 does a great job even without an engine as powerful as the other two cars in comparison and stands as a runner-up. Cadillac's CT5 only has better 0-60 times but gets overrun by the S60 whereas the ES 350 stands last having the largest engine of all.
2021 Cadillac CT5 Fuel Economy
5.0/10
The 2020 Cadillac CT5 Sedan gives a decent mileage with both the engines and has a good tank capacity of 17 gallons which gives it a long-range to run without refueling. The combined mileage for the 2.0L is estimated at around 26 MPG whereas the 3.0L only goes 21 MPG which might be quite low.
The 2021 CT5 is also expected to have the same mileage figures as the 2020 model.
| Model | Cadillac CT5 Premium Luxury* | Kia Stinger GT | Volvo S60 Inscription | Lexus ES 350 Luxury |
| --- | --- | --- | --- | --- |
| MPG (City) | 23 | 22 | 23 | 22 |
| MPG (Highway) | 32 | 29 | 34 | 32 |
| MPG (Combined) | 26 | 25 | 27 | 26 |
| Fuel Capacity (Gallons) | 17.4 | 15.9 | 15.9 | 15.9 |
| Range in miles (CIty/ Highway/ Combined) | 400.2/ 556.8/ 452.4 | 349.8/ 461.1/ 397.5 | 365.7/ 540.6/ 429.3 | 349.8/ 508.8/ 413.4 |
*2.0L RWD considered
As seen, the CT5 has the best overall mileage, although the S60 gives higher highway and combined MPG, it has also got a much smaller tank and the other two cars also equal the tank capacity of 15.9 gallons. Though very powerful in performance, Stinger has the least fuel economy in the comparison.
2021 Cadillac CT5 Interior
7.5/10
Interiors in the 2021 Cadillac CT5 have not been revealed but they would hardly change with the new model. The dashboard is made up of premium quality materials and comes with a variety of trim color options that make the cabin a special place. Also, the controls are within good reach and placed well within the console. Moreover, features like dual-zone automatic climate control, ambient interior lighting, and a dual-pane sunroof add up to the ergonomics.
The front seats are 8-way power leather-appointed with perforation and 4-way power lumbar support with memory function are cushiony and restful whereas, in the rear, a folding split-bench seat is also comfortable and cozy fitting three good-sized adults for a short ride. Storing a bunch of bags is a cakewalk for the CT5 Sedan as it gets 11.9 cubic feet of trunk and a compartment under it. Additionally, there are enough cubby spaces all around the cabin to carry small luggage and the cup-holders are good-sized.
| Model | Cadillac CT5 Premium Luxury | Kia Stinger GT | Volvo S60 Inscription | Lexus ES 350 Luxury |
| --- | --- | --- | --- | --- |
| Seating Capacity | 5 | 5 | 5 | 5 |
| Front Row (Headroom/ Shoulder room/Legroom) in inches | 39.0/ 56.7/ 42.4 | 38.3/ 56.4/ 42.6 | 37.4/ 56.1/ 42.3 | 37.5/ 55.9/ 42.4 |
| Rear Row (Headroom/ Shoulder room/Legroom) in inches | 36.6/ 55.7/ 37.9 | 37.0 /54.8/ 36.4 | 37.2 / 54.5/ 35.2 | 37.8/ 54.3/ 39.2 |
Another section where the CT5 Sedan dominates and has the roomiest cabin of all, after which the Stinger is better than the other two competitors. Volvo's S60 has a better shoulder room whereas the ES 350 has better headroom and legroom both in the front and back which makes it the third-best in this category.
How is the infotainment system in the 2021 Cadillac CT5 Sedan?
It is rumored that the 2021 Cadillac CT5 will be getting a 12-inch central infotainment screen, however, the news is not yet official and so the 2020 model system will be discussed. To start with, a dual driver's infotainment display with an 8-inch digital cluster between two analog dials has good visibility and is bright enough whereas a 10-inch central infotainment screen is very responsive, smooth, and easy to operate with voice, touch, rotary dial or using the buttons. Devices can be paired using various other applications like Apple CarPlay, Android Auto, NFC, SiriusXM HD Radio, Bluetooth, and 3 USB ports. The navigation could be better at information but is precise enough.
Additionally, a premium 9-speaker audio system is standard on all trims which might light up the liveliness inside the cabin but the 15-speaker Bose Performance Series gives every beat in the audio a hype keeping everyone inside the cabin joyous and happy.
2021 Cadillac CT5 Exterior
8.0/10
Though there is no information about any updates on the outside for the 2021 model, the 2020 CT5 Sedan is considered as of now. Starting with the front, the hood has long cuts with sharp LED headlights and signature DRLs extending till the bumper give it an outstanding look, in addition to this, a bold and beautifully styled front grille makes it look nothing less than a muscle car. From the side, it is long, low, and slightly styled with the 18-inch alloys being the most attractive whereas the rear is another attractive attribute as the LED tail lamps slide in perfectly and the boot looks slightly raised like a sports sedan.
In addition to this, there are numerous features on the outside out of which only a few like automatic headlights, rain-sensing wipers, power-adjustable manual-folding side mirrors, etc. are standard whereas other luxury features like fully power-operated side mirrors, cornering headlights, and a spoiler are available in the options and packages of the car.
| Model | Cadillac CT5 Premium Luxury | Kia Stinger GT | Volvo S60 Inscription | Lexus ES 350 Luxury |
| --- | --- | --- | --- | --- |
| Curb Weight (lbs) | 3663 | 4023 | 4012 | 3649 |
| Length (inches) | 193.8 | 190.2 | 187.4 | 195.9 |
| Width (inches) | 74.1 | 73.6 | 80.3 | 73.4 |
| Height (inches) | 57.2 | 55.1 | 56.5 | 56.9 |
| Ground Clearance (inches) | NA | NA | 5.4* | 5.9* |
| Wheelbase (inches) | 116.0 | 114.4 | 113.1 | 113.0 |
*unofficial data
While the Stinger and S60 are heavier than the other cars while the Stinger is the most compact, Volvo's S60 is the widest of all which makes it a problem to drive in clumsy city traffic whereas the CT5 and ES 350 are comparatively longer, a little wider and slightly higher than the Kia, the Cadillac has a longer wheelbase which ranks it third in terms of compactness while Volvo is ranked under it.
2021 Cadillac CT5 Safety
5.5/10
Though the 2021 CT5 safety features are not yet declared, the 2020 model has plenty of them like Automatic Emergency Braking, Forward Collision Alert with Pedestrian Braking, HD Rear Vision Camera, and Teen Driver as standard even on the basic Luxury trim whereas other active safety features include Adaptive Cruise Control, Automatic Parking Assist with Braking, HD Surround Vision, etc are included with the safety package.
Talking about the ratings, IIHS has not yet rated it but the 2020 model has clinched 5-star rating in every aspect that the NHTSA covers and that tells a lot about how much capital and time Cadillac might have invested in this mid-size luxury sedan. This also attracts many customers as it is probably the safest car within its competition.
2021 Cadillac CT5 Competition
Cadillac CT5 Sedan vs. Kia Stinger
These two cars show a lot of contrast when it comes to different aspects like the Stinger has better performance, is more compact and costs less than the Cadillac, however, the CT5 is roomier, fuel-efficient, and has better cabin quality with welcoming interiors, and muscular exteriors. Moreover, Kia is a new-comer as a whole whereas Cadillac has been producing such cars for ages and hence has better reliability, services, and customer satisfaction than the Korean automobile.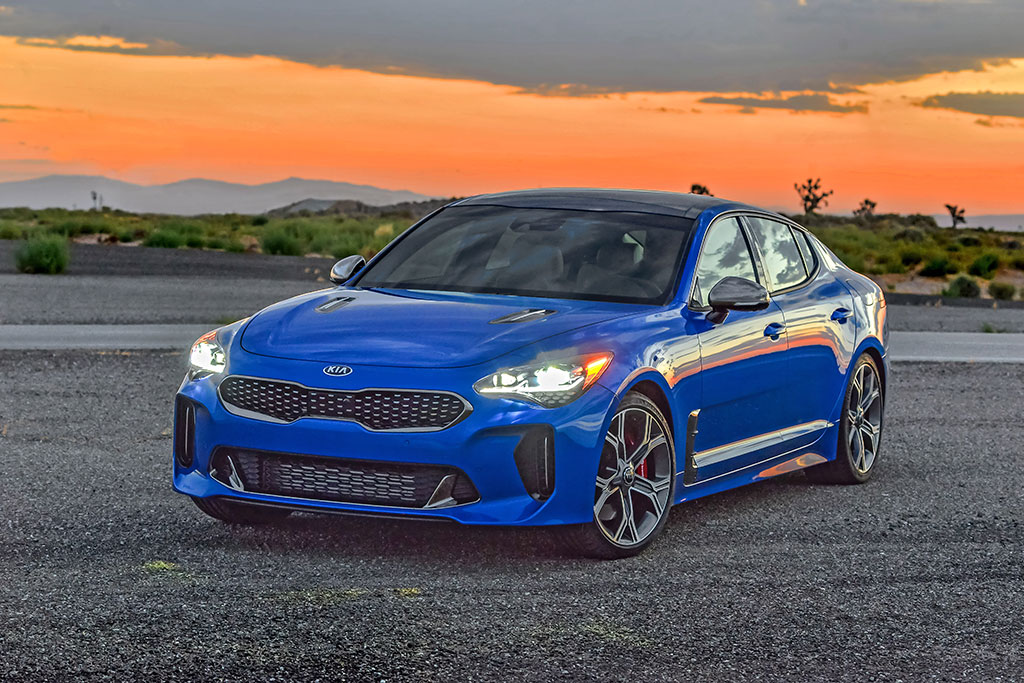 Cadillac CT5 Sedan vs. Volvo S60
The Volvo S60 is a real contender to the CT5 Sedan when it comes to luxury and comfort and also has good looks. Besides, it has an eco-friendly powertrain with hybrid technology supporting its small engine which also increases its fuel economy. However, looking at the space inside and the level of comfort, the Cadillac is unmatched by the S60 and also has a good build quality. Besides, the Cadillac CT5 Sedan is also more reliable, offers a better warranty, and probably has better services and customer satisfaction.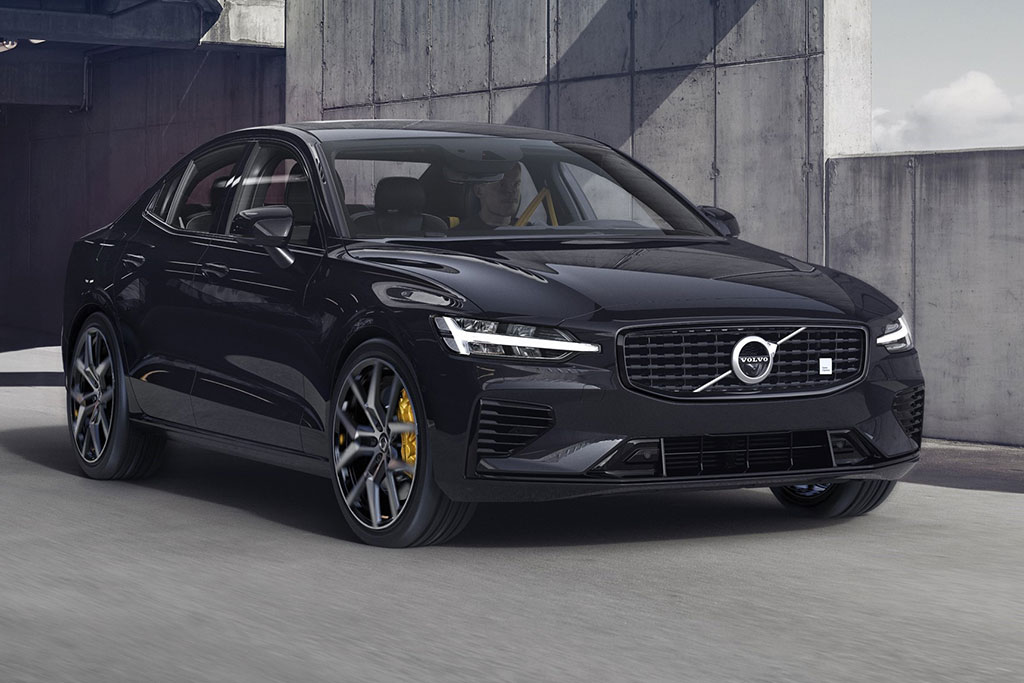 Cadillac CT5 Sedan vs. Lexus ES 350
The Lexus ES has the biggest engine of all and it still showcases equal fuel economy to the CT5 Sedan. However, Lexus lacks performance and has quite an ugly dashboard with slightly overdone interiors, unlike the CT5 Sedan which has everything just with the perfect amount. While the Lexus is rated as the 'top safety pick' by IIHS, the Cadillac has been rated more than the ES 350 by the NHTSA, and hence that packs the deal for the CT5 Sedan over the Lexus.
2021 Cadillac CT5 Final Verdict
The 2021 Cadillac CT5 is expected to remain the same from the inside and outside plus it is getting the infotainment updated which is not yet official but would be purely amazing if it'd become true. Since the 2020 model is luxurious and comfortable, the 2021 CT5 is also expected to have the same royalness from the inside and share the look of an American muscle on the outside. Besides, warranty and reliability are the best part to own a Cadillac and the CT5 is the right car if one is looking for comfort, power, and simplicity at its best.