Expert Review, Pricing Analysis and Buying Guide
---
Coming in at around $41,000 for the base trim, the 2019 BMW X3 is offered in three different trims; sDrive30i xDrive30i and the M40i. It fills all the right boxes and hits all the right notes when it comes to practicality and performance. It is fun to drive, has plenty of curves and crevices, offers a premium interior, and even offers plenty of cargo space. The German automaker's 4-door crossover SUV rides upon the tide of the overwhelming swarm of crossovers with its dual nature of being practical as well as engaging to drive. It is among the cheapest SUVs you can buy in its class with only the Volvo being the cheaper option.
---
7.8/10
Pricing and Features
8.4/10
Engine and Performance
---
2019 BMW X3 Pricing and Features
7.8/10
Earlier, the BMW used to offer only the all-wheel-drive equipped xDrive30i trim under the BMW X3 nameplate. But for the 2019 model year, they have added another trim to the line-up, a rear-wheel-drive sDrive30i.
The sDrive30i and the xDrive40i both get the same set of features and equipment, also, they share the 2.0-liter turbocharged engine with no difference in performance. An 8-speed automatic stick comes paired with this engine. X3 also gets a more powerful trim the M40i receives a V6 engine rated at 355 hp which comes at a very high price of $54,650.
| Trims | sDrive30i | xDrive30i | M40i |
| --- | --- | --- | --- |
| MSRP | $41,000 | $43,000 | $54,650 |
| Key Features | LED headlights and foglights | Has similar features as of sDrive30i but has an all-wheel-drive drivetrain | All Features of xDrive30i, plus: |
| | automatic wipers | | adaptive LED headlights |
| | Roof rails | | Automatic high beams |
| | Power tailgate | | Sport exhaust |
| | Rearview camera | | Sport-tuned suspension |
| | Power-folding, auto-dimming and heated mirrors | | Front and rear parking sensors |
| | auto-dimming rearview mirror | | Launch control feature |
| | Adjustable driving modes | | Convenience Package |
| | Tri-zone automatic climate control | | M Sport Package |
| | Simulated leather upholstery | | Dynamic Handling Package |
| | 6.5-inch central display | | |
| | BMW's iDrive infotainment interface | | |
| | 12-speaker audio system | | |
We Recommend
If you are looking to buy an X3, we suggest you opt for the sDrive30i trim as it offers exactly identical features and also has the same engine as that of xDrive30i. Also, you'll have to pay 2 grand more for the all-wheel-drive variant with no other feature addition. You'll find this interesting to see good deals on used BMW X3 models as the 2019 model year remains unchanged as of now. You might save some more money by buying a pre-owned X3.
2019 BMW X3 Engine and Performance
8.4/10
A 2.0-liter turbocharged engine is what you get under the hood of the 2019 BMW X3. This engine might be similar to the 2018 X3 but it packs more power and offers better refinement. With 248 horsepower and 258 lb.-ft of torque, the X3 is surely capable and exciting to drive. This powertrain is mated to an 8-speed automatic transmission that makes quick shifts whenever needed. The throttle response is also quite in tune with the fun nature of the SUV. However, what it lacks is the oomph of a high-performance SUV which is offered by the M badged trim.
| Models | BMW X3 | Volvo XC60 | Audi Q5 | Porsche Macan |
| --- | --- | --- | --- | --- |
| MSRP | $41,000 | $39,200 | $42,950 | $47,800 |
| Engine/Motor | Intercooled Turbo Premium Unleaded I-4 2.0 L/122 | Intercooled Turbo Regular Unleaded I-4 2.0 L/120 | Intercooled Turbo Premium Unleaded I-4 2.0 L/121 | Intercooled Turbo Premium Unleaded I-4 2.0 L/121 |
| Transmission | 8 speed Automatic | 8-speed Automatic | 7 speed Automatic | 7 speed Automatic |
| Power | 248hp @ 5200rpm | 250hp @ 5500rpm | 248hp @ 5000rpm | 252hp @ 5000rpm |
| Torque | 258lbs-ft @ 1450 rpm | 258lbs-ft @ 1500rpm | 273lbs-ft @ 1600rpm | 273lbs-ft @ 1600rpm |
The X3's base engine is strong, but not as strong as the base engines of some of the rivals. Porsche Macan engine produces the most power and torque but costs about 6 grand more than X3.
Acceleration
The 2019 BMW X3's engine is at par with the rest of the rivals in the class and goes to 60 mph from nil in just 6 seconds. During the quarter-mile test, the 2019 X3 takes 14.8 seconds at 80 MPH. Thus, the X3 does not offer anything exceptional in terms of performance unless you opt for the M badged trim.
Models

BMW X3

Volvo XC60

Audi Q5

Porsche Macan

0-60 MPH

6.0 Seconds

6.1 Seconds

5.9 Seconds

6.3 Seconds

Quarter Mile

14.8 sec @80mph (Estimated based on 2018)

15.0 sec @ 89.9mph

13.5 sec @ 94.6 mph

13.4 sec @ 99.1mph

Engine

2.0L

2.0L

2.0L

2.0L

Emission

(Tons/year CO2 Emissions @ 15K mi/year)

6.8

7.4

7.1

7.4
The Porsche Macan being the most powerful car of the lot is the slowest to do the 0-60 MPH dash while the Audi Q5 is the quickest of all at taking just 5.9 seconds to do so. However, when you consider the quarter-mile results, Porsche Macan shows its class taking just 13.4 seconds. No car matches Macan when it comes to the quarter-mile
Braking
The brakes are lighter and modulating them is easier than before. You get an option to equip the performance brakes that help reduce the emergency braking distance but even the stock discs work fine. The car comes to a halt in just 114 feet from 60 MPH which seems great considering the weight it carries.
| Models | BMW X3 | Volvo XC60 | Audi Q5 | Porsche Macan |
| --- | --- | --- | --- | --- |
| Brake Front(in) | 13 | 13.6 | 13.3 | 13.6 |
| Brake Rear(in) | 13 | 12.6 | 13 | 13 |
| Curb Weight(lbs.) | 4034 | 4322 | 4045 | 3902 |
| 60-0 MPH (ft.) | 114 (Estimated based on 2018) | 114 | 112 | 120 |
The Macan has the biggest set of discs in the front but it is the slowest of the lot in the emergency braking test. Audi Q5 is the quickest to react to the tap on the brake pedal as it takes only 112 feet to come to a standstill from 60 MPH.
Ride and Handling
Without the dynamic taking care of choices, the 2019 BMW X3 isn't as adept at handling bends as you would anticipate. It can even now be driven with direct energy and hold its level-headedness, yet with its all-season run-punctured tires, this BMW SUV inclines more "utility" than "sport." However, if you compare it with your average SUV, the X3 certainly does a better job at keeping the driver engaged while on the go.
The X3's steering is light and direct, however, it feels a little nervous at higher speeds. This makes a dubious on-focus feel and requires more push to keep up a curve through any street with a level of twist. An odd deficit for BMW. The ride quality is very much adjusted with simply enough solidness for a propelled feel without bringing about a harsh ride over uneven street surfaces.
Towing Capacity
Now, the compact SUVs are not meant for towing or hauling, but then, the BMW X3 is not your average compact crossover. The Beemer is able to tow over 4400 pounds of extra weight which includes a wide variety of boats and campers.
| Model | BMW X3 | Volvo XC60 | Audi Q5 | Porsche Macan |
| --- | --- | --- | --- | --- |
| Engine | 2.0 L Turbocharged | 2.0 L Turbocharged | 2.0 L Turbocharged | 2.0 L Turbocharged |
| Drive Train | 4WD | 4WD | 4WD | 4WD |
| Towing Capacity (lbs.) | 4400 (Estimated based on 2018) | 3,500 | 4,400 | 4,409 |
The Porsche Macan gets the benefit of higher torque output as the car can tow 9 pounds more than the BMW X3. The Audi Q5 and the X3 are even-stevens in the towing section, while the Volvo XC60 fails to impress with just 3500 lbs. of hauling capacity.
2019 BMW X3 Fuel Economy
7.5/10
Even though the 2019 BMW X3 takes the performance-oriented nature of its predecessor to a new level, it doesn't come at a cost of fuel economy. The X3's engine is more fuel-efficient than before, delivering a combined economy of 26mpg, which is towards the upper end of the class. This means that it is very efficient and will remain light on your pocket in terms of fuel costs.
| Model | BMW X3 | Volvo XC60 | Audi Q5 | Porsche Macan |
| --- | --- | --- | --- | --- |
| mpg city | 23 | 22 | 20 | 20 |
| mpg Highway | 30 | 28 | 25 | 25 |
| mpg combined | 26 | 24 | 22 | 22 |
The BMW X3 clearly outshines the rivals in fuel efficiency numbers and can run 23 mpg in the city and 30 mpg on the highway. The nearest that comes to BMW X3 is the Volvo XC60 having only 2 mpg less in combined efficiency.
2019 BMW X3 Interior
8.2/10
The 2019 BMW X3 scores well with regards to pleasing drivers with accessibility, comfort, and making it simple to move in and out. There's a decent measure of room accessible front and back, however, some can face problems with the rear seat off-putting. The new iDrive framework works like a charm and is smooth to operate upon. The cabin feels quite premium and all the ergonomics are well sorted with every knob and button well within an arms reach.
Inside, the dash bends to skew controls and points toward the driver, which keeps the driver's attention focussed on the road. The dash has been fitted with all the more soft-touch materials, and everything from the center of the doors on up is pleasantly grained leather.
| Models | BMW X3 | Volvo XC60 | Audi Q5 | Porsche Macan |
| --- | --- | --- | --- | --- |
| Passenger Capacity | 5 | 5 | 5 | 5 |
| Front Head/Shoulder/Leg (in.) | 41.1/57.6/40.3 | 38/58.2/41.5 | 41.7/57.7/41.0 | 39.4/-/33.1 |
| Second Head/Shoulder/Leg (in.) | 39.1/56/36.4 | 38/56.3/38 | 39.3/56.5/37.8 | 36.3/-/32.3 |
Infotainment
BMW X3 received the new 6.5-inch iDrive system in 2017 which is unchanged since then. It has just received some minor software updates though, which has made its interface better to operate upon. However, you will have to pay extra for the Apple CarPlay while you don't get Android Auto even as optional.
Its 12-speaker sound system has got enough bass to pump up your jam on the go and not just that, BMW X3's voice control is impressive.
Cargo
The X3's back seats are anything but difficult to fold forward and lie flat for a smooth cargo bay floor. With 28.7 cubic feet of room behind the back seats, and 62.7 cubic feet with them collapsed, the X3 offers a helpful measure of utility for its class.
| Models | BMW X3 | Volvo XC60 | Audi Q5 | Porsche Macan |
| --- | --- | --- | --- | --- |
| Volume (ft. Cube) (w/Rear seats in use) | 28.7 | 29.7 | 26.8 | 17.7 |
| Volume (ft. Cube) (w/Rear seats fold) | 62.7 | 63.3 | 60.4 | 53.0 |
The Volvo XC60, however, is more spacious than all the SUVs in the competition and can store up to 63.3 cubic feet of cargo when rear seats are down. All cars are capable of carrying around a weekend's worth of luggage.
2019 BMW X3 Exterior
9.9/10
The 2019 BMW X3 is a departure from the boxy SUVs and crossovers that BMW is used to make. The muscular curves on X3 create an imposing street presence as the X3 sits wide and low on the tarmac. It has got wider intakes and the wheels are pushed further to the corners giving it a lower stance and increased wheelbase.
The BMW X3's distinct roofline adds to its design and the sleek silhouette makes it even more tasteful.
| Model | BMW X3 | Volvo XC60 | Audi Q5 | Porsche Macan |
| --- | --- | --- | --- | --- |
| Curb Weight(lbs.) | 4034 | 4322 | 4,045 | 3,902 |
| Length(in.) | 185.9 | 184.6 | 183.6 | 184.3 |
| Width(in.) | 74.4 | 74.9 | 74.5 | 75.7 |
| Height(in.) | 66 | 65.3 | 65.3 | 63.9 |
| Ground Clearance(in.) | 8 | 8.5 | 8.2 | 7.8 |
| Wheel Base(in.) | 112.8 | 112.8 | 111.0 | 110.5 |
| Track Width(in) F/R | 63.8/64.4 | 65.1/65.2 | 63.6/63.3 | 65.2/65 |
Exterior Features
Twin circular headlights upfront (with optional LED lamps)
More pronounced version of BMW's kidney grille
Graceful swooping belt-line crease
Nicely tapered nose
Chiseled lines next to the hood
LED tail lamps
2019 BMW X3 Safety
8.8/10
Like many other luxury SUVs, the 2019 X3 has not been tested by the National Highway Traffic Safety Administration. However, its slew of safety features and good safety rating from the Insurance Institute for Highway Safety suggests it is quite a safe vehicle. It managed to earn a Top Safety Pick+ award in the tests performed by IIHS. Key safety features include:
Active Protection System
Fatigue and Focus Alert feature
Front and rear Head Protection System (HPS)
Impact sensor
Adaptive Brake lights
Programmable LED Daytime Running Lights
Anti-theft alarm system
BMW Assist eCall includes Emergency Request (SOS button)
Enhanced Automatic Collision Notification
2019 BMW X3 Competition
7.5/10
BMW X3 vs Audi Q5
The new BMW X3 is cheaper than the 2019 Audi Q5 and doesn't quite match all that the Q5 has to offer. It has more safety features and offers tech goodies like Audi's virtual cockpit. Both the SUVs have a potent engine lineup and sporty handling, but the Q5 is ahead in terms of feature availability and cabin luxury. The X3 does have a bigger boot, though.
BMW X3 vs Porsche Macan
The Porsche Macan is one of those luxury SUVs that can claim to be better and more athletic than the BMW X3. It can outclass any car in the handling prowess and Porsche's suspension setup is icing on the cake. The engine revs in harmony, and with a blink of an eye, you can go past the 60 MPH mark. However, the Macan loses out to X3 when it comes to the interior and ergonomics as the X3's cabin looks well set up than the former.
BMW X3 vs Volvo XC60
The Volvo XC60 is the cheapest car in the lot but has plenty to offer in the price. It is one of the most features equipped and the safest car in the market. Gorgeous is the word you utter after seeing the XC60 for the very first time. The XC60's performance is at par with the Beemer, but it's better feature availability makes it the car you'd want for sure.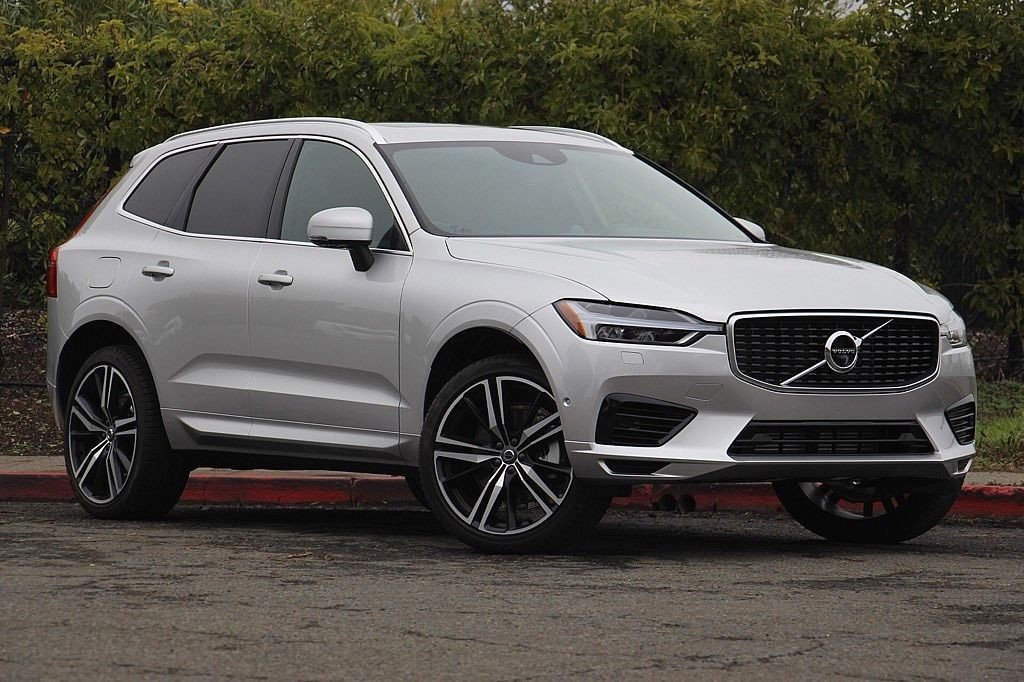 2019 BMW X3 Final Verdict
The 2019 BMW X3 is a perfect family-friendly SUV that is engaging as well as practical. It is a blend of utility, extravagance, and execution that makes the X3 a skilled daily driver that can satisfy almost any obligation. The X3 takes the fun to drive factor and adds it to an SUV package that exudes sophistication and class.
However, the BMW X3 is not cheap, to begin with, and adding packages and options quickly skyrockets its price. But compared to the key rivals, the price hike is not that high. The SUV has powerful engines, great driving dynamics, and a large cargo capacity. If you are in the SUV market, the BMW X3 should be on top of your list.
2019 BMW X3 Consumer Reviews and Ratings
---
POPULAR TAGS
luxury
budget
suspension
traffic
choice
allweather
family
performance
technology
practicality
dimension
gearbox
premium
material
anything
interstate
mileage
quality
shrunk
onboard
2019 BMW X3 Overall Reviews
---
DB
Destany Bogisich
2019 BMW X3
xDrive30i 4dr SUV AWD (2.0L 4cyl Turbo 8A)
8
User Overall Rating
Posted On: June 5, 2021
2019 BMW X3
Pros -

Punchy engine. Feature list. Plenty of room.
Cons -

Rattling noise from dashboard.
Great, feature-packed SUV! I have the X3 on lease for a 36-month period for a monthly $379. The SUV has been a good, sophisticated one for daily needs. It has got a punchy acceleration which makes my daily commutes fun. The features list is quite something on the X3 and ticks almost every box. Touchscreen display with slick graphics, wireless charging, WiFi, 16-speaker stereo and a tri-zone climate control which all work really fine. There's plenty of room inside the cabin doesn't really make even my 6.5 ft slender frame feel cramped. However, there has been a rattling noise from the cabin that has been persistent. I wish my BMW could do something about it as I have another year on the lease! The leasing executive was really a sweet guy who cut out the perfect and better quote in the entire NJ area. However, I wish the service team was as good as the sales. They can't really fix the rattling issue entirely even after visiting twice !
---
OW
Ollie C. Webster
2019 BMW X3
sDrive30i 4dr SUV (2.0L 4cyl Turbo 8A)
8
User Overall Rating
Posted On: May 6, 2021
faulty X3?
Pros -

Blisteringly quick, agile handling, wide list of standard equipment
Cons -

Faulty electricals.
Regular part fails on this one. Just four months into ownership and all kinds of warning light started to blink on my console on day. The engine was running fine and all. When inspected buy the guys at the dealership, the fault was found to be a damaged wheel speed sensor. It had quit working in such a short span. Just a week later the same thing reapeated again, only this time for the opposite wheel.This made me question the overall realibilty of the car. The service guys told me it was not a big deal, but for me, after spending this kind of money, has been an unsatisfaxtory experince. Had to take the car a couple of ties to replace some faulty electricals, so much so for my brand new car which has run less than 5000 miles.
---
TM
Twila D. Mahon
2019 BMW X3
xDrive30i 4dr SUV AWD (2.0L 4cyl Turbo 8A)
7
User Overall Rating
Posted On: May 6, 2021
All capable.
Pros -

Powerful engine, premium cabin, great snow traction
Cons -

A bit pricey over competition,
The best allweather family car. The AWD X3 was the right pick for me. This car is the best when it comes to driving confidene through the snow. It hold on to the road way better than even my F-150 and feels much safer to drive around in the winter. The cabin feels snugg and the climate controls system works excellent. Power has never been an issue in my X3 and the steering feels very communicative.You always get the sensation of what the tyres are doing. Anbin knew his car to the bits. A very knowlegable person. He was very patient with us and took us through all their inventory.